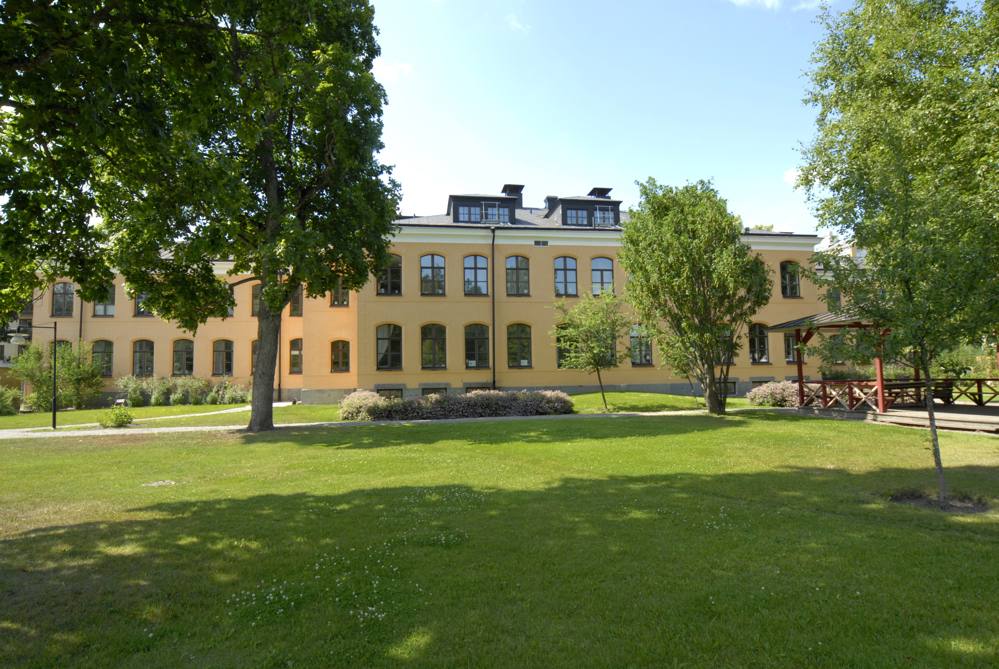 This attractive building, once a mental hospital, was converted into a modern residential apartment house in the mid-1990s.
The beautiful park environment, which features full-grown oaks and rows of flowers, has largely retained its appearance from the past. The building now holds 41 student apartments, with modern standard joined with the solid building materials, generous ceiling heights, and elegant windows of the early 20th century. Good parking facilities are available, as are modern elevators, laundry rooms, Internet connections, etc.
Note that all our student apartments are unfurnished.
The park called Kronparken, just south of the expansive Glunten area, is conveniently located within walking distance of central Uppsala. The beautiful natural surroundings near Fyrisån River are an ideal site for walking and enjoying nature. There are good travel communications in the area as well: easy commuter connections via Route E4 to Stockholm and beyond, and frequent buses to central Uppsala and its new Travel Centre.
Well designed walking and bicycle paths make it possible to get to central Uppsala in 10 minutes by bicycle. Day care centers and schools are situated in the neighborhood.
The Swedish University of Agricultural Sciences, Glunten Science Park, the Information Technology Centre and Ångström Laboratory in Polacksbacken, BMC Biomedical Centre, and Akademiska Hospital are all within walking distance.